| | |
| --- | --- |
| | Caribbean Sky Tours Pilots Association |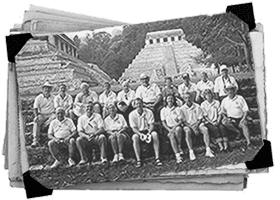 For over 10 years, Caribbean Sky Tours Pilots Association has been providing reliable, high quality products and services to General Aviation Pilots. Our membership association is focused on promoting and facilitating international flights to Mexico, Central America, The Bahamas, Caribbean and South America.

We are a source of reliable and dependable information for many pilots and flying organizations as well as a driving force for addressing regulatory issues with civil aviation, immigration and customs officials in different countries throughout the region.
Pilot's Guide to Mexico and Central America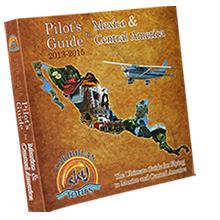 Now in its 6th edition, the Caribbean Sky Tours Pilot's Guide to Mexico and Central America is printed in full color. The current edition contains almost twice as many airports including destination photos and verified airport information with airport pictures and sketches as well as important telephone contact information. The Pilot's Guide "Procedures" section has been expanded to include procedures covering what you need to know to enter, fly within, depart or over-fly each country. When you purchase the Pilot Guide, you also receive a FREE 1 year membership to the Caribbean Sky Tours Pilots Association which provides access to updated fuel prices, international requirements and procedures, forms, charts, weather and more…
Don't miss this special offer:
More countries, more airports, more information,
AND a free membership!
| | |
| --- | --- |
| | CST Flight Services |
Our flight services include: Overflight and Landing Permits, U.S. CBP Overflight Exemptions, Airspace Fees, Aeronautical Planning, International Fuel Coordination, APIS Filing, Full Ground Handling and Charter Operating Permits.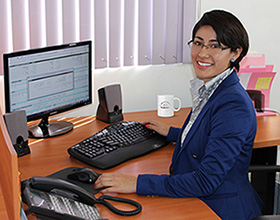 We provide flight coordination and logistics services for international General Aviation flights, focus on providing outstanding customer service and personalized attention to ensure efficient international arrival and departure procedures. All our quotes are up-front and transparent, inclusive of all charges and fees.

Top 5 reasons to use our premium services:
• Local expertise
• Bilingual staff
• Carefully selected agent network
• Working relationships with local governments
• Personal experience flying in the region
Our Flight Services include:
APIS Services: Filing of U.S., Mexico and CARICOM APIS
Airspace Fees: Most countries charge for the use of their airspace. Avoid being denied entry into airspace or being detained on the ground due to unpaid fees
Overflight and Landing Permits: Avoid delays, fines or denial of entry into foreign airspace or airports. We obtain the required permits for you
Aeronautical Planning: Identify preferred routes, recommended airports of landing and process overflight and landing permits
Ground Handling: Breeze through arrival formalities and have us take care of paying all local fees and arranging lodging and transportation for the crew
U.S. CBP Overflight Exemptions: Fly direct to your destination international airport upon returning to the U.S. without having to stop first at the border
Charter Operating Permits: Be in compliance with local laws and regulations when operating a charter flight to other countries

Visit our Flight Services section to learn more or contact us to request a personalized quote.

Customized Fly-In Service
Experience the thrill of flying your airplane to Mexico, Central America, The Bahamas, Caribbean or South America!

We will create a customized fly-in for your association or group of pilots based on your group's destination, lodging, activity and travel preferences. We will take care of the logistics, flight planning, flight briefings, document handling and processing, transportation, lodging and tour arrangements.

We can organize and coordinate your all-inclusive guided flying adventure based on your group's needs and timetable. Benefit from our in-country knowledge and relationships with government and service providers as well as our network of contacts throughout the region.

Looking for fly-in ideas? Visit our past fly-ins page where you can see details and itineraries of fly-ins we have organized.
Latest News
For the latest News, Updates and Important International Aeronautical Information, visit our on-line forum.
CBP facilities reopened in KNEW
The destruction of New Orleans Lakefront Airport following Hurricane Katrina in 2005 resulted in operations being suspended by many organizations, CBP included. On June 5, CBP officers began clearing international passengers arriving on private and charter aircraft from foreign locations at the newly renovated...
. . . . . . . . . . .
Mexican APIS

Caribbean Sky Tours, with the strong support of AOPA and working closely with Mexican Immigration, has taken the first step in easing the burden faced by GA pilots having to comply with Mexican APIS...
. . . . . . . . . . .
CST Announcement
Caribbean Sky Tours Pilots Association is soon to have a new home
Our Member Website will be undergoing a major redesign to offer a better user experience to all our members. With a fully responsive website, expanded content and updated information we want to reassure you of our commitment to continuously improve our services. Stay tuned!
. . . . . . . . . . .
John Kounis Memorial Scholarship
John Kounis, Editor in Chief of Pilot Getaways, passionate aviator, aviation adventurer, entrepreneur, globe trotter, GA supporter and friend, died suddenly Monday, July 13, 2015
AOPA has established a flight training scholarship to honor John Kounis's legacy. Contributions to the John Kounis Memorial Scholarship can be made online or sent to the AOPA Foundation. (Read full article on John Kounis) Please note the scholarship name on contributions. One hundred percent of the funds will go toward an aviation scholarship for a student pilot.
. . . . . . . . . . .
Vacation Planning

With our Vacation Planning Service you can leverage our in-country expertise to develop your own custom flying vacation with an itinerary that meets your individual interests and needs. You will receive recommendations on lodging, restaurants, activities and transportation and we will book them for you on request. Pilots will benefit from a pre-flight planning consultation to review pertinent aeronautical information and provide you with a local number to reach us in case of emergency...
. . . . . . . . . . .
Testimonials
Read what our customers have to say
It was a pleasure working with you all. The flight went perfectly - I have had domestic trips that did not go as seamlessly as this one. Thank You,
Brent Burchwell
One word about your team. "Superstars". Everything went perfect. Please pass my thanks to Pamela, the driver Duncan, and the house staff Gloria! Very happy with today's events. Energetically,
Bruce Bright