For the latest News, Updates and Important International Aeronautical Information, visit our on-line forum CLICK HERE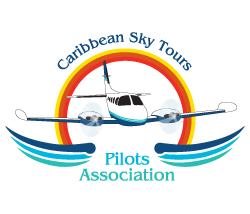 Mexico 406 MHz ELT Extension is now official
August 10, 2015. Published in the Mexican Federal Register on August 10, the last extension for the 406 MHz ELT requirement has been approved until June 30, 2018. The extension of the deadline for the installation of fixed 406 MHz ELTs on piston powered private aircraft with an MTOW of less than 12,566 lbs was one of the key points on the agenda presented by AOPA during the March 2015 meeting with Mexico's DGAC. We are very pleased with this outcome which exceeds the two year extension originally requested.

We thank the DGAC and the leadership of Gilberto Lopez Meyer and his team for their continued support.

Caribbean Sky Tours
Mexico 406 MHz ELT Extension
July 7, 2015. We received official confirmation today from Mexico's DGAC that a three year extension for the implementation of the 406 MHz in Mexico is under final review by the Judicial Department of the Secretary of Communications and Transportation. A final response should be given before the end of July, 2015.
MGGT CLOSED
February 7, 2015. The Guatemala City airport (MGGT) is closed due to volcanic ash. Pilots planning to fly to MGGT or in the vicinity should monitor this situation closely.
Time change Cancun, Cozumel, Chetumal
January 1, 2015. The time zone for the state of Quintana Roo which includes Cancun (MMUN), Cozumel (MMCZ), Chetumal (MMCM) will change to EASTERN TIME on February 01, 2015. The government of the state has not yet decided if they will participate in Daylight Savings or not.
Bahamas government has implemented new fees
July 2, 2013. Effective July 01, 2013 the Bahamas government has implemented new fees on aircraft landing in the Bahamas regardless if entering the country to visit or while in-transit on a refueling stop.

Aircraft that use a C7A INWARD General Declaration (Private Flights) will pay a US$ 50.00 fee on arrival
Aircraft that use a C7 INWARD General Declaration (commercial Flights) will pay a US$ 75.00 fee on arrival
Since Private Aircraft can also use a C7 as an INWARD Declaration, all PRIVATE flights SHOULD ONLY use a C7A as an INWARD General Declaration to avoid paying the higher fee. You can download the C7 and C7A forms from the Bahamas Section of the Procedures and Forms page of the Caribbean Sky Tours Member Website.

The US$ 25 Departure Tax remains in effect at its current amount of US$ 25 for crew and passengers.
Regrettably, there was little advance notice so all pilots flying to the Bahamas should take note to avoid any surprises.
For more details, contact Caribbean Sky Tours at +1-786-206-6147 or at info@caribbeanskytours.com
---