NEWS - Updated August 31, 2012
For more detailed NEWS, visit the FORUMS on the MEMBERSHIP website where you can find details and blogs on these and many other important items.

Mexico's DGAC moves to new headquarters and suspends operations during the move
August 31, 2012: At long last, Mexico's DGAC has procured a new building to replace the aging headquarters building on Providencia 807. The new building will allow them more space and better working conditions. We look forward to visiting the new offices next month once they are moved in.
During the move, the DGAC will suspend all operations and processing of permits for the following dates: September 3, 4, 5, 6 and 7, 2012.
Anyone planning to make any important requests or needing permits during those dates should plan accordingly.
For more details, contact Caribbean Sky Tours at +1-786-206-6147 or at info@caribbeanskytours.com
---

New Entry Procedures for Mexico August 17, 2012
August 17, 2012: For those who have not read the post on our Member Forum, Mexico is beginning toimplement a new Entry Procedure for private aircraft. We were contacted by the DGAC in April of this year to provide feedback on proposed procedures and the final procedures are in the process of being implemented. Essentially, the procedure replaces the old GHC-001 form with an Internet based CASS system. In addition, there is a new permit request form for BOTH Single Entry AND Multiple Entry permits that is more comprehensive than the old request for for Multiple Entry Permits as well as a new form for Single AND Multiple Entry permits. For more details, visit the FORUMS section on the MEMBERSHIP website
For more details, contact Caribbean Sky Tours at +1-786-206-6147 or at info@caribbeanskytours.com
---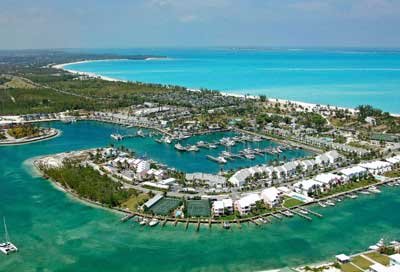 Read the Cessna Owner Organization article on our Bahamas trip this past March, 2012
August 02, 2012: Cessna Owner Organization has published an article in their August, 2012 magazine on our Fly-In to the Bahamas this past March, 2012. Read about the different places we visited and what we did while we were there. It was a grand time and we visited 5 islands (some visited 6) during the 6-day, 5-night trip. We have another Bahamas trip scheduled for next March as well as a number of other trips to other fabulous destinations.
To read the article on pages 28-36 of the August edition, click here
For more details, contact Caribbean Sky Tours at +1-786-206-6147 or at info@caribbeanskytours.com
---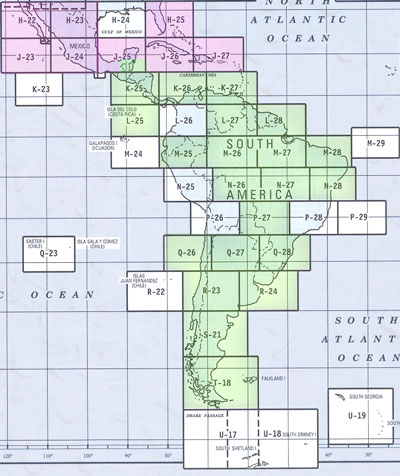 18 more digitall scanned ONC charts added to member website
July 30, 2012: We continue to expand the member website by adding an additional 18 ONC charts to the list of charts that can be downloaded by members for FREE. With a total of 22 ONC charts covering the Antilles, Central America and South America, members now have more resources at their disposal for aiding them with international flights. Each ONC chart has been divided into letter-page size sections which can be downloaded as a PDF file and printed for FREE.
When the DOD stopped publishing ONC charts, they left pilots without a source of international VFR charts depicting terrain. Even when they were being published, ONC chart data for airports, airspace and navaids were up to 30 years out of date. Therefore, ONC charts had to be used in conjuction with current IFR enroute charts. However, since mountains, coastlines, rivers and lakes remain relatively unchanged, these charts can be a great reference aid when used in addition to authorized navigation charts. ONC chart scans cannot be used for Navigation. For more details, contact Caribbean Sky Tours at +1-786-206-6147 or at info@caribbeanskytours.com
---
Updated Fly-In Schedule is up
July 22, 2012: We have updated our Fully Escorted Fly-Ins page with new trips. Experience the ease and tranqulity of traveling with natives to the region. When you join a Caribbean Sky Tours Fly-In, we take care of your international flight plans, eAPIS filings, entry permit paperwork, lodging, ground transportation, group activities and much more. Let us do the grunt work so that you can enjoy yourself. For more details, contact Caribbean Sky Tours at +1-786-206-6147 or at info@caribbeanskytours.com
---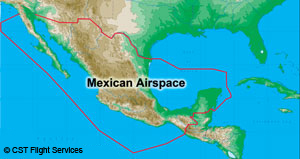 Mexico Enforces Airspace and Over-time fees
May 22, 2012: We have been receiving calls from pilots who are being denied access into Mexican airspace due to unpaid Mexican Airspace and Over-time fees. Pilots should be aware that if during the last 10 years they made a flight through Mexican airspace that neither took off nor landed in Mexico, they are subject to airspace fees. Flights that flew to, or from, an airport within Mexico, ARE NOT subject to these fees. Also, any pilot that used a Mexican airport outside of normal hours has incurred an ATC overtime fee which must be paid using the same procedures as airspace fees.
Although these regulations have been in place for many years, they were not strictly enforced until December of 2011. As a result, many pilots trying to fly through Mexican airspace with unpaid fees are being denied entry by ATC. A number of pilots have found that despite using handling companies or flying groups for their flights through Mexican airspace or for arranging over-time use of a Mexican airport in the past, these fees were left unpaid.
Understanding the frustration felt by pilots who find themselves in this situation, we have developed an informative review of the regulations, in English, as well as a transparent procedure to assist pilots in resolving this situation and to avoid it happening again. To obtain a copy of the review and to get more details on our new service, go to our Aeronautical Services page. For more details, contact Caribbean Sky Tours at +1-786-206-6147 or at handler@caribbeanskytours.com
---

Clarification on Mexico Insurance Requirements
April 23, 2012: We continue to receive positive feedback from pilots who are pleased to learn that it IS NOT necessary to buy Special Mexico Insurance to fly to Mexico. Regretably, many pilots have been purchasing this coverage when in fact their US policies actually already provided much greater coverage and was acceptable to the Mexican Civil Aviation authorities. To obtain a pdf copy of the clarification letter in Spanish and English to print and take with you, contact Caribbean Sky Tours.
---
Costa Rica makes use of Handlers MANDATORY at San Jose airport
April 20, 2012: Costa Rica makes use of a Handler at the Santamaria Airport (MROC) in San Jose, Costa Rica mandatory. Regretably, this General Aviation UNFRIENDLY airport continues to become even less friendly to general aviation. Unfortunately, it is the only airport in San Jose with instrument approaches. For more details, visit the FORUMS section on the MEMBERSHIP website.
---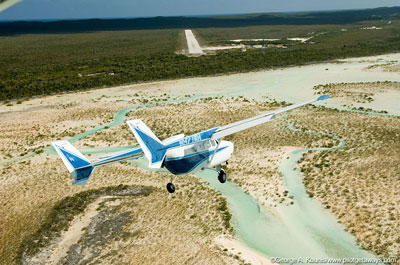 Bahamas Immmigration and Customs Strike not affecting General Aviation
April 13, 2012: Despite a well publicized and politicized strike of unionized Immigration and Customs officers in the Bahamas, General Aviation flights have been unaffected. We have been closely monitoring this situation and contacting officers at the most popular ports on Abaco, Nassau, Eleuthera, Cat Island, Exuma and Bimini to verify if the airports are open to international flights. For more details, visit the FORUMS section on the MEMBERSHIP website.
---
Panama changes procedures for requesting over-flight and landing permits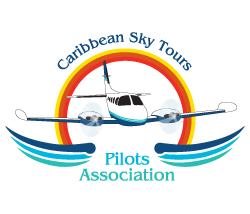 April 08, 2012: Panama has come out with a new procedure for requesting permission to over-fly or land in Panama. The old procedure required the completion of a Microsoft Word form and an understanding of how the authorities wanted the information to be formatted. The new procedure is an on-line process similar to that used by Chile. For more details, visit the FORUMS section on the MEMBERSHIP website.
---
Mexico and Bahamas postpone 406 MHz ELT requirements for private aircraft:

February, 2012: Thanks to extensive lobbying and communications by Caribbean Sky Tours and other in-country aviation organizations, the Bahamas government have extended the deadline for mandatory use of 406 MHz ELT's until February of 2013 and Mexico has extended their deadline until June 30, 2013. For more details, visit the Members website.
---
Caribbean Sky Tours interviewed by Craig Fuller, President of AOPA during Sun-N-Fun 2010: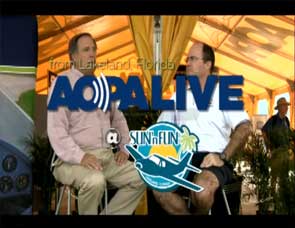 April 20, 2010: Caribbean Sky Tours was once again exhibiting at Sun-N-FUN in Lakeland, Florida promoting international flying to Mexico, Central America and the Bahamas. Craig Fuller, President of AOPA, took some time to interview Rick Gardner of Caribbean Sky Tours to discuss recent activities and trends in international flying. To see the interview click here.
---