AERONAUTICAL CHARTS OVERVIEW
Caribbean Sky Tours is your source of aeronautical charts. If you are flying to Mexico, the Bahamas or Central America in a general aviation airplane, we offer a variety of VFR and IFR charts to suit your needs. We have detailed pages showing the charts available for specific regions:
Charts can be purchased at the Caribbean Sky Tours on-line PILOT SHOP and some can be downloaded FOR FREE from the Member Website.
» VFR Charts
There are a number of different options for VFR charts including Mexican WAC charts, FAA WAC charts and DOD ONC charts, depending on the region you plan to over-fly. The following are brief descriptions of the different options available.
Download the Caribbean Sky Tours comparative analysis of VFR chart options for Mexico by clicking here.

Mexico WAC Charts
Published by INEGI - Mexico's National Institute of Statistics, Information & Geography. These World Aeronautical Charts (WAC) are for VFR flights to Mexico and contain topographical, airport and navaid information. Caribbean Sky Tours participated in the development of these charts and is an official distributor for INEGI.
These charts utilize the latest topographical, navaid and airport information available. VFR WAC charts do not show Terminal Control Areas (TCA) around large airports so it is a good idead to supplement them with an IFR Enroute Low Altitude chart which show TCA's. Mexico is divided into 12 regions and each region is named after a major city within the area covered by the chart. There are 2 regions printed on each chart for a total of 6 individual charts. The charts are updated every 4 years. SCALE 1:1,000,000.
Click on the WAC Chart COVERAGE MAP below for more detailed information on each individual Mexico WAC chart and for observations reported for each chart. Pilots flying to Mexico will find these charts extremely valuable.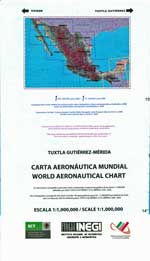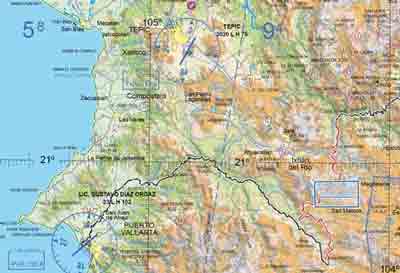 (click on a region below for more detail)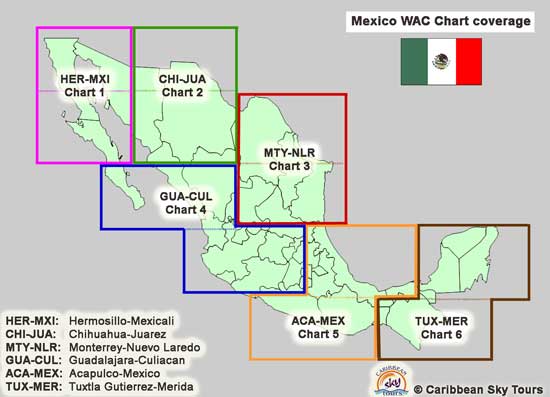 FAA WAC Charts
Published by the FAA- Well known to pilots in the U.S., these World Aeronautical Charts (WAC) charts also show topographical information. FAA WAC chart territory coverage includes the Bahamas, Cuba, Turks and Caicos, Jamaica, Puerto Rico, Cayman Islands, Haiti, Dominican Republic and the northern Leeward islands as well as the USA-Mexico border.
Updated yearly except for CH-22 for Mexico (which is updated every two years). SCALE 1:1,000,000.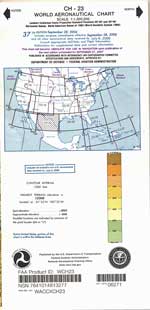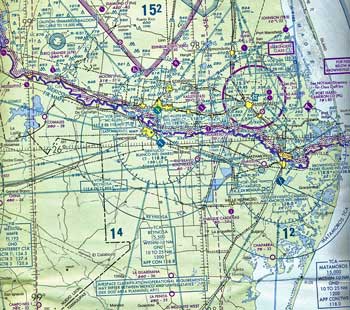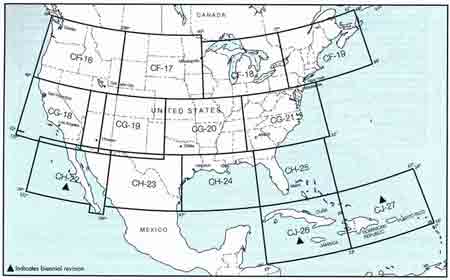 DOD ONC Charts
FREE DOWNLOADS. These charts are no longer available to the pulic but can be downloaded in letter-page sections FOR FREE from the Caribbean Sky Tours member website. These charts DO NOT show VOR's and have not been updated in over 20 years but can be a useful aId whEn used in conjuncton with current, auhorized aeronautical charts.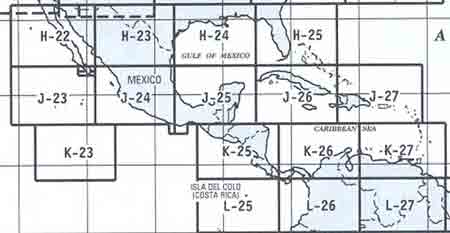 »IFR Charts
DOD Enroute Low Altitude Caribbean and South America IFR Charts are a great complement to VFR charts as they show navaids, airways and Terminal Control Areas (TCA) throughout the region which many VFR charts will not show.
Caibbean Sky Tours has a number of FREE Instrument Approach Procedures for Belize, Cayman Islands, Costa Rica, El Salvador, Guatemala, Honduras, Nicaagua on the Member Website.
DOD ENROUTE LOW ALTITUDE CARIBBEAN & SOUTH AMERICA
Published by the FAA. The coverage region for these charts covers Mexico, Central America, the Bahamas and the Caribbean. Users of domestic NACO IFR charts will be familiar with the format and appearance of the Caribbean and South America IFR charts. Updated every 28 days. SCALE varies by chart.